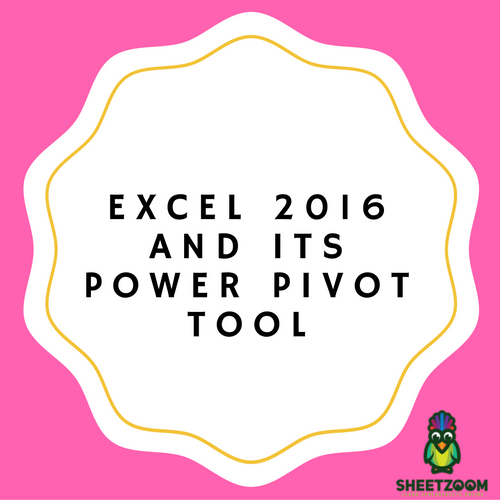 Power Pivot is basically an Excel tool that was first introduced to the public in the year 2010. What exactly is meant by Power Pivot? This tool assists the users in dealing with an extra amount of data. Basically it helps you in utilizing numerous data sources. This way, you will be able to import, combine, and run analysis on the data at hand. An advantage of Power Pivot is that it permits the users to operate on Big Data without having to face an excess amount of restrictions. If you receive data from different sources like Microsoft Access, Excel, XML, Oracle, and other sources, then you can interpret all that information by using the Pivot Table. If you are wondering how to enable the Power Pivot, then you should follow the rules that have been given below and make sure that you have one of the versions that have been mentioned below:
Office 365 Pro Plus

Office 365 E4

Microsoft Store

Office 365 E3
Power Pivot will not operate in Office 2016 for the following products: Office 365 Business, Office 365 Enterprise E1, Office 365 Business Premium, Office 365 Personal, and Office 365 Home. Now the steps to enable Power Pivot Microsoft Excel 2016:
Step #1: You will first have to go to File and select Options.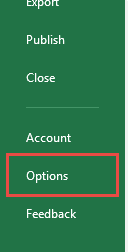 Step #2: You will then have to go the Manage dropdown Add-ins dropdown list and select COM add-ins. Once you have completed this step, move on to the third step.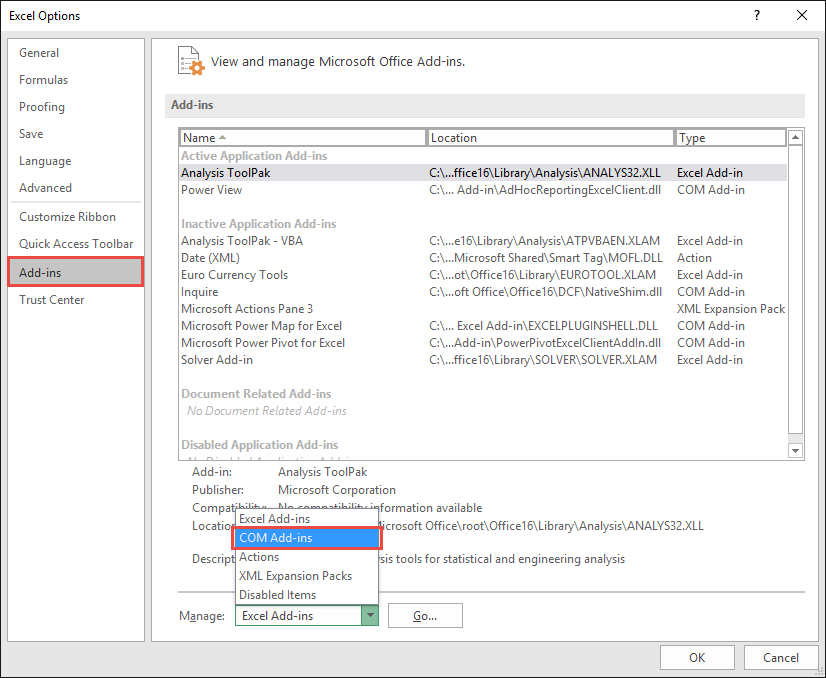 Step #3: Now, you will need to select Microsoft Power Pivot for Excel from the list of available add-ins. Click on Ok once you have completed this task.
Step #4: You will now find the Power Pivot tool available in your tool bar. You can click on Manage to view your Power Pivot window.
Now you can easily manage and use this tool to your benefit in your Microsoft Excel 2016 version.