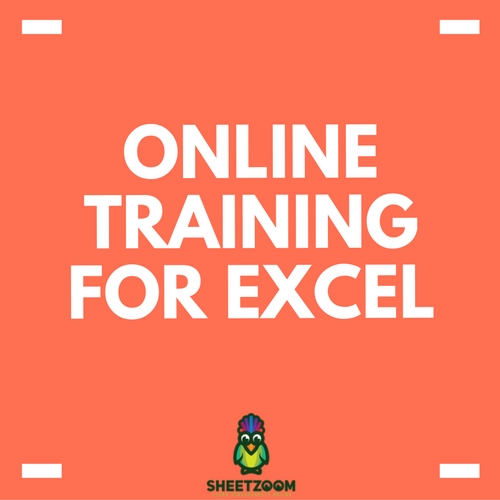 A spreadsheet is a sheet consisting of rows and columns which intersect with each other to form cell. Data are entered in each cell for calculation, storage or manipulation. Excel is collection of electronic spreadsheets. It is used for calculations, keep employees', students' or medical records, graphs, pivot tables and the like. It stores large amiunt of data electronically which makes updating the data much easier. Due to such benew, almost all working fields use Excel for data storage and calculation over the traditional manual worksheets these days. So, knowledge about Ms Excel is a must.
One can excel in Ms Excel through various sources. There are hundreds of text books written on Excel and thousands of websites on Internet. On internet, you have online and offline Excel training sources to choose from. Come, let's get familiar with some info related to online training for Excel.
You can enter these lessons to improve your Excel:

My First Invoice

Practice: Basic Functions-II

Formatting Cells

Practice: Pivot Tables-III

Social Media Statistics

In offline training, you get tutorials, either written or visual, which you can download and use it later even when you have no internet connection. You can also find various pdf files related to Excel. If you want to learn using your cell phones, you can simply download Excel offline app through Play Stores and App Stores.
In online training for Excel, it seems that you have to have a good internet connection to learn Ms Excel effectively since you cannot download files and use it for learning purpose. You get interactive education and instant feedback as well. One of the popular sites for learning online training for Excel is Sheetzoom.com.
Produced by Advancity, an Istanbul based multinational company, Sheetzoom.com has modernized the way of learning through web. There are no any hidden fees or charges (So obviously it is not annoying). And you don't have to bear the trouble of filling long forms either. All you need to do is log in to Sheetzoom.com and start learning right away.
Sheetzoom.com uses actual Excel software so users can learn all the features not by watching but by doing. Woh! Real time learning! The learners are taught through step by step guide and are provided instant feedback on the very same spreadsheet every time after the learners perform a certain task. Such unique features of this site enables users to learn with fun and interest. E-learning is much fun with Sheetzoom.com. Use it and excel in Excel with fun!