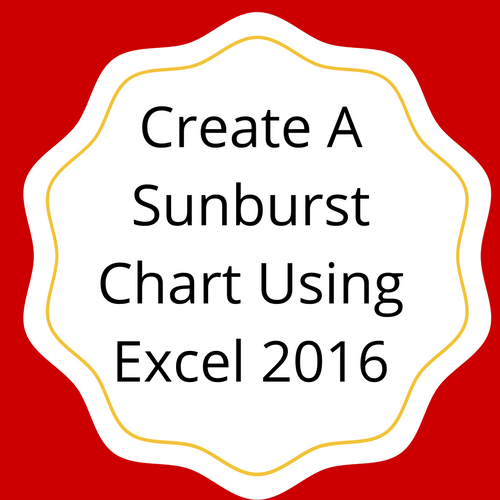 Excel has recently introduced many new charts in its latest version. Sunburst chart is one of them. If you are willing to demonstrate your data into a clearly visual hierarchical form, just like a table having different categorization levels, going for such a chart would come in very handy. Demonstrating your data in such a form can be really helpful especially if you want to demonstrate the data in the form of different hierarchies.
In a sunburst chart, every one of the hierarchies is demonstrated using a ring. The top hierarchy is represented by the innermost ring. On the other hand the last hierarchy is represented by the outermost ring.
In order to help you out with how to create such a chart in Excel, an overview of the steps involved is discussed below.
Step 1: First of all, you need to highlight the data table. Then click on 'Insert' and select 'Recommended Charts'.
Step 2: click on 'All Charts' and select 'Sunburst' from the list. Then you need to click on 'OK'. This will create a sunburst chart containing all the data that you inserted in the table.
Step 3: In case you are willing to customize the overall feel and appearance of the Sunburst Chart, you can do that by clicking on 'Chart Tools' and then selecting 'Design/Format'.
There are several different formatting and customization options available in Excel 2016. You can easily achieve whatever type of customization you want to achieve for your Sunburst Chart. That way, you can easily make sure that you have created a chart that truly demonstrates the data in just the right way. You can use different colors to fill up different levels of hierarchies. In addition to this, you can change the size of each hierarchy as well.