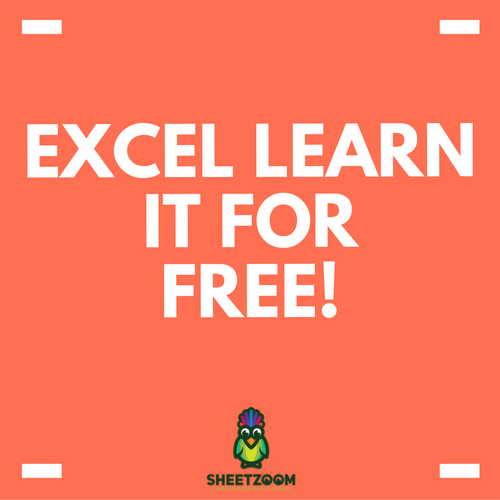 Excel is one of the tools most of us use in our lives. It is almost impossible to tell how many things you can do with Excel. Nowadays, it is used in schools, colleges, businesses, and even homes by millions of people. Knowledge on Excel is a necessity no matter which job you have. Even if there is no such requirement, having proper knowledge on it will give you an added benefit over other employees. There may come a time when another employee is on leave and you have to perform some work on Excel on your own. No matter whether you want to make it your profession or simply want to add it as a skill, you need to learn it and be an expert in it.

You can start learning excel from these courses immediately:

Excel Training

Master Date Functions

Building Models

All About Pivots

There are different ways through which you can learn Excel. Before getting started, you need to know why you want to learn it first and at what level you currently are. Learning excel can help you with your home projects as well as job promotions.
None of us would like to go to an educational institution and take classes there for learning Excel. It will not only cost money, but it will also consume a lot of your time. Another option is buying a book. But that too will cost you some money and reading books and implementing the knowledge will take a lot of time.
When it comes to learning for free, there are some limited options available for you. It is quite possible that your school or college may offer some free excel classes. You need to have a look at them. But it will cost you more time than you have ever thought. Tutorials on video streaming websites are also available but you may find them unorganized and not according to your level.
Nothing can be as better as learning it online. There are many sources offering free excel tutorials and learning programs, and Sheetzoom.com is one of the bests among them. There are different attributes that make Sheetzoom.com the best. First of all, the complete program is designed in such a way that it is easier for everyone. There are different categories or levels to help you understand at what level you currently are. You do not need to go anywhere or spend some money. You can simply learn it when you are free. If you are unable to learn someday, you can start from the same point where you left the previous day. In short, learning online and especially learning from Sheetzoom.com will make it easier for you to get expertise in less time. Take a look at the learning materials available at Sheetzoom.com and you will understand why it is the best.